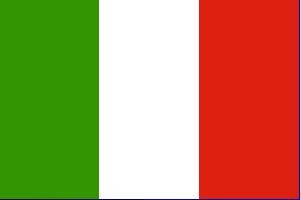 Milano Bergamo - ( BGY - LIME ) Website: orioaeroporto.it
Situated about 35 miles in the north east of Milan, Bergamo Airport is the low-cost rendezvous of the economical capital of Italy. The passenger terminal is on the east of the runway 28-10. A cargo center meet everydays a heavy trffic mainly during the night operated bu DHL (B757 +A300F), Maersk (B767F), Farner (ATR/F27F)… The flights are operated by Ryanair, Sky Europe, My Air, Wind Jet, Brussels Airlines, Transavia, Air Berlin and Sky Europe. Only few flights to Rome are operated by Alitalia.
| | | | |
| --- | --- | --- | --- |
| | | | |
| | | | |
| View of the tower | View outside of the terminal | View of the check-in desks | View of the parking |
Spotting in Bergamo is easy. Just a one day trip from Charleroi aboard the Ryanair flight FR4522.Just arrived, this is possible to take good pictures from the car park few meters on the south second deck of the terminal. The light is good from the morning till 2PM. Another excellent place is on the touch down runway 28. Walk out the terminal on the left, cross the bridge of the highway and follow the street on the left. Cross the highway ah the next bridge after about 1km and you'll find the place,over a very horrible fence. After a beautiful spotting day, back home with the Ryanair flight FR4525 to Charleroi. FR4525.
| 26 february 2008 | | | |
| --- | --- | --- | --- |
| | | | |
| EI-DUU - CRJ900 My Air | I-MLRT - Fokker27F Miniliner | EI-DHO - B737-800 Ryanair | I-MLRT - Fokker27F Miniliner |
| | | | |
| --- | --- | --- | --- |
| | | | |
| LZ-HBE - BAe146 Hemus Air | OM-NGK - B737-700 Sky Europe | EI-DUU - CRJ900 My Air | |
| 25 september 2007 | | | |
| --- | --- | --- | --- |
| | | | |
| OO-SSM - A319 Brussels Airlines | EI-DCS - B737-800 Ryanair | PH-HZY - B737-8K2 Transavia | G-CELI - B737330 Jet 2 |
| | | | |
| --- | --- | --- | --- |
| | | | |
| | | | |
| D-ABDH - A320 Air Berlin | EI-DCY - B737-800 Ryanair | SX-BGR - B737-4Q8 Aegean | ER-SFB - Saab2000 Moldavian |
| | | | |
| | | | |
| --- | --- | --- | --- |
| | | | |
| G-CELI - B737330 Jet 2 | YR-MDR - MD82 Jet Tran Air | SX-BGR - B737-4Q8 Aegean | SX-BEU - MD80 Euro Air |
| | | | |
| --- | --- | --- | --- |
| | | | |
| | | | |
| EI-DCO - B737-800 Ryanair | SX-BEU - MD82 Euro Air | EI-DCY - B737-800 Ryanair | I-EEZF - A320 Eurofly |
| | | | |
| --- | --- | --- | --- |
| | | | |
| | | | |
| EI-DRG - A320 My Air | OE-GMC - Beech Beechjet 400A | EI-DOP - A320 Wind Jet | EI-DCY - B737-800 Ryanair |
| | | | |
| --- | --- | --- | --- |
| | | | |
| | | | |
| EI-DOP - A320 Wind Jet | ZA-ARC - Fokker100 Belle Air | I-LINB - A320 My Air | EI-DUU - Canadair CRJ900 My Air |
| | | | |
| --- | --- | --- | --- |
| | | | |
| | | | |
| I-LINB - A320 My Air | ZA-ARC - Fokker100 Belle Air | | |
Back to Europe map Back to index