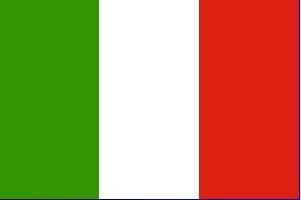 Catania Fontanarossa ( CTA - LICC )
The city of Catania is the second city of Sicily in terms of number of inhabitants. Its location by the sea and at the foot of the famous Etna volcano, makes this destination popular with European tourists. Catania Fontanarossa Airport is 4 km south of the city. Air traffic is directed to the single runway 26-08 north of which the passenger terminal is located. A military base is located to the southwest of the site. The prevailing winds coming from the sea, it is therefore runway 08 which is mainly used. By observing the traffic, we see that the majority of flights are shared between the major European low-cost carriers such as Transavia, Air Berlin, Eurowings, Wizzair and Blue Air, Ryanair, Easyjet, Vueling and Volotea. The latter five even eat the shares of regular connections to mainland Italy, a mission nevertheless assigned to Alitalia. Regular routes are also provided by British Airways, Swiss, Lufthansa, Iberia and KLM. During the summer season, weekly charter flights are also observed from the main European cities organized by Smart Wings, TUI UK, TUI Belgium and Russian Ural Airlines, S7 and Redwings. Finally, some daily flights to the neighboring islands including Lampedusa come and go with ATR from Mistal Air. From a cargo point of view, some flights mainly late in the evening and early morning are insured to Europe to ASL Airlines. The military base of the Fontanarossa Navy allows to observe original maritime surveillance flights. The Dash 8, ATR42 or Atlantique II guard airplanes criss-cross the Sicilian border with their radars and observation equipment on board to spot suspicious boats. Many rescue helicopters at sea are based on this terrain.
| | | | |
| --- | --- | --- | --- |
| | | | |
| | | | |
| View of the tower | View inside of terminal | HA-LWN - A320-232 Wizzair | OK-TSC - B737-8FH Smartwing |
Our journey in Sicily to the airport of Amsterdam where we boarded the flight Transavia HV5217, B737-800 PH-HSW which took us directly to Catania. Between the trekkings at the summit of Etna and the various visits of warm cities, we spent a few hours on the runway of Fontanarossa airport. The surroundings do not give much photo opportunities, but we prefer the departures of the runway 08 in the morning so that we can benefit from an exceptional background formed by both the imposing Etna volcano and the city of Catania. However, we never made any photos after noon, the summer light being somewhat overwhelming, offering only an approximate quality. I suggest you to discover now the photos made during your trip.
Click to enlarge the pictures, all shots are from Cedric Valence
| | | | |
| --- | --- | --- | --- |
| 27th August 2017 | | | |
| | | | |
| D-ABHO - A320-214 Air Berlin (One World) | LX-LGS - B737-7C9 Luxair | OK-TSC - B737-8FH Smartwing | OO-SSK - A319-111 Brussels Airlines |
| | | | |
| --- | --- | --- | --- |
| | | | |
| | | | |
| PH-XRC - B737-7K2 Transavia | SX-DVN - A320-232 Aegean | YR-BAJ - B737-430 Blue Air Web | EI-FZW - B737-8AS Ryanair |
| | | | |
| --- | --- | --- | --- |
| | | | |
| | | | |
| G-ATWB - B737-8K5 TUI | G-EZBC - A319-111 EasyJet | EI-FRJ - B737-8AS Ryanair | D-ABHO - A320-214 Air Berlin (One World) |
| | | | |
| --- | --- | --- | --- |
| | | | |
| | | | |
| HB-JYA - A320-214 EasyJet | D-AKNK - A-319-112 Germanwings | EC-MKN - A320-232 Vueling | G-EZOK - A320-214 EasyJet |
| | | | |
| --- | --- | --- | --- |
| | | | |
| | | | |
| EI-DPB - B737-8AS Ryanair | 9H-AHA - B737-505 Volotea (Air X Charter) | 5B-DCU - A319-111 Cobalt | I-BIXS - A321-112 Alitalia |
| | | | |
| --- | --- | --- | --- |
| 24th August 2017 | | | |
| | | | |
| EI-EIB - A320-214 Alitalia | I-ADJO - Embraer190 Air Dolomiti | YR-BAZ - B737-405 Blue Air Web | OE-LBW - A320-214 Austrian |
| | | | |
| --- | --- | --- | --- |
| | | | |
| | | | |
| G-EZFY - A319-111 EasyJet | EI-EWI - B717-2BL Volotea | VP-BDT - A320-214 S7 | EI-RDC - Embraer170 Alitalia |
| | | | |
| --- | --- | --- | --- |
| | | | |
| | | | |
| G-GATS - A320-233 British Airways | 5B-DCU - A319-111 Cobalt | G-EZFY - A319-111 EasyJet | D-ABDW - A320-214 Air Berlin |
| | | | |
| --- | --- | --- | --- |
| | | | |
| | | | |
| G-EZUM - A320-214 EasyJet | EC-HUH - A321-212 Iberia | G-GATS - A320-233 British Airways | G-GATS - A320-233 British Airways |
| | | | |
| --- | --- | --- | --- |
| | | | |
| | | | |
| G-CPEU - B757-236 TUI | IT9109 - Atlantique II Italian Marine | 0-02- ATR42 Italian Guarda Costiera | TF-SIF - Dash-8-300 Iceland Coast Guard |
© CÚdric Valence - www.flyfan.be - 2017