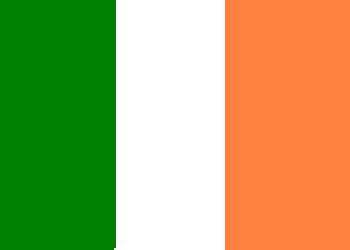 Dublin - ( DUB - EIDW ) Website : www.dublinairport.com
Dublin Airport is the most important in Ireland, and is localised on the north of the city. This is the base of the national company Aer Lingus, the regional Aer Arann, and the low-cost Ryanair. Every days, some cargo flights are operated by TNT, FedEx or Gemini Cargo to the cargo terminal on the south of the Airport. There are 3 runways like a "Z", 29-11 most in use, 16-34 rarely in use, the 10-28 on the north is out of service and became a long parking.
| | | | |
| --- | --- | --- | --- |
| | | | |
| View of the terminal | View inside of the terminal | View of the tower | Lining up runway 10 before back home |

Our trip to Dublin begins in Charleroi Airport in the morning aboard the Ryanair flight FR43 (EI-DAY) to Dublin. We arrived runway 10 after about 1 hour25.Outside of the terminal, we took a taxi to the end of « Old Airport Street » cause runway 10 was in use. There is a mountain all along the street, en then you can take good pictures over the fence. After a good spotting day, back home with the flight FR46 (EI-DWF) to Charleroi.
All the pictures were made by Cedric Valence
| 21th May 2008 | | | |
| --- | --- | --- | --- |
| | | | |
| OO-TNJ - B737-301F TNT | EI-CPT - ATR42 Aer Arann | N202UW - B757-200ER US Airways | SE-DUV - Fokker100 Skyways Airlines (Untitled) |
| | | | |
| --- | --- | --- | --- |
| | | | |
| A6-EYN - A330-243 Etihad | EI-ORD - A330-301 Aer Lingus | C-GOAF - B737-800 XL | EI-DAC - B737-800 Ryanair |
| | | | |
| --- | --- | --- | --- |
| | | | |
| N14120 - B757-200ER Continental | EI-CBK - AT42 Ear Arann | EI-CPF - A321 Aer Lingus | EI-CSV - B737-800 Ryanair |
| | | | |
| --- | --- | --- | --- |
| | | | |
| | | | |
| N977RY - B737-86N Futura ( leased to Primera Jetix ) | EI-CVA - A320 Aer Lingus | EI-DAF - B737-800 Ryanair | EI-LAX - A330-202 Aer Lingus |
| | | | |
| | | | |
| --- | --- | --- | --- |
| | | | |
| C-GGTS - A330-243 Air Transat | EI-REF - ATR72 Aer Arann | N977RY - B737-86N Futura ( leased to Primera Jetix ) | EI-RJC - Avro RJ85 City Jet |
| | | | |
| --- | --- | --- | --- |
| | | | |
| | | | |
| EI-RJP - Avro RJ85 Air France ( City Jet ) | SP-LMC - B737-36N Central Wings | EI-REL - ATR72 Aer Arann | N382AN - B767-323ER American |
| | | | |
| --- | --- | --- | --- |
| | | | |
| | | | |
| OTF-JXF - B737-800 Primera ( Jetix ) | SE-DIN - MD80 Scandinavian | OM-NGJ - B737-700 Skyeurope | G-CELO - B737-33AQC Jet2 couleurs spéciales ( blanc ) |
| | | | |
| --- | --- | --- | --- |
| | | | |
| | | | |
| G-DOCU - B737-400 British Airways | G-GTTB - B757-200 First Choice | G-KKEV - Dash8-400 Fly Be | EI-DKD - B737-800 Futura |
| | | | |
| --- | --- | --- | --- |
| | | | |
| | | | |
| G-LGNA - Saab340 Loganair ( British Airways ) | LX-LGY - Embraer145 Luxair | G-WOWD - Dash 8-300 Air Southwest | OK-XGE - B737-500 CSA |
| | | | |
| --- | --- | --- | --- |
| | | | |
| | | | |
| EI-DUZ - A330-302 Aer Lingus | | | |
Back to Europe map Back to Index