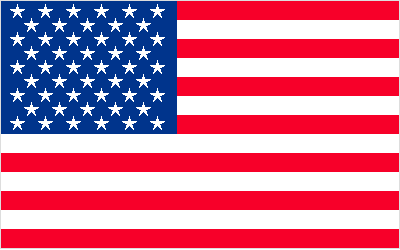 Seattle Tacoma International - ( SEA - KSEA ) Website officiel : www.portseattle.org
Located 10 Miles south of Seattle, in the small town of Tacoma, the airport "Seatac" International is the largest in the state of Washington. It is served by 24/24h passenger flights from the four corners of the United States of America, as well as flights to other continents. The airport consists of two terminals located east of three parallel north / south runways oriented 160 ° / 340 °. In general, departures are from the nearest terminal 16L-34R and arrivals on 16C-34C. In case of high traffic density approaching, these are the two extremes 16L-34R and 16R-34L receiving the landing almost simultaneously. Point of view traffic, Air Alaska is based in Seattle and is with its regional subsidiary Horizon are 65% of traffic. Other flights within USA are operated by Delta, United, American Airlines, Virgin America, Air Blue and the "low cost" Southwest. The flights are operated farther to the world by Eva Air, Hainan Airlines, Icelandair, British Airways, KLM and Lufthansa. Canada close also operates flights by regional subdivision of the company to the maple leaf. From a cargo perspective, a FedEx base drains many flights sometimes made ​​by the most original companies like Polar Air Cargo and Atlas Air.
r
| | | | |
| --- | --- | --- | --- |
| | | | |
| View of Seattle tower | Ground tower and terminal 2 | | |
Crossing the beautiful city of Seattle, let us pause a moment to make some shots near the approach lights. The traffic is split by time on two tracks, we have "missed" a few interesting rarities, but that's part of the spotter game ! Here however, the harvest of the day, luckily with a pleasant weather and blue skies. Although traffic was somewhat repetitive, many liveries Alaska and Horizon airlines we have however kept on their toes with the hours of pleasant surprises!
Click on the image to enlarge, all photos on the page are from Cedric Valence
| 24th June 2014 | | | |
| --- | --- | --- | --- |
| | | | |
| N201LV - B737-7H4 Southwest | N218FR - A320-214 Frontier | N302FE - DC10F FedEx | N219AG - CRJ700 Alaska (Skywest) |
| | | | |
| --- | --- | --- | --- |
| | | | |
| C-GMON - Dash8-300 Air Canada Express | G-STBA - B777-336ER British Airways | N400QX - Dash8-400 Alaska Horizon | N409AS - B737-990 Alaska |
| | | | |
| --- | --- | --- | --- |
| | | | |
| N412QX - Dash8-400 Alaska Horizon | N414QX - Dash8-400 Alaska Horizon | N435QX - Dash8-400 Alaska Horizon | /N467AS - B737-990ER Alaska |
| | | | |
| --- | --- | --- | --- |
| | | | |
| C-FUJZ - CRJ700 Air Canada Expres | NN170PQ - CRJ700 Delta Connection | N518AS - B737-890 Alaska | N811DZ - B737-932ER Delta |
| | | | |
| --- | --- | --- | --- |
| | | | |
| TF-FIV - B757-208 Icelandair | N223FR - A320-214 Frontier | HL7620 - B747-419(BDSF) Asiana Cargo | B-16412 - B747-45E Eva Air |
| | | | |
| --- | --- | --- | --- |
| | | | |
| N370FE - DC10F FedEx | N371SW - B737-3H4 Southwest | N505JB - A320-232 Jet Blue | N528FE - MD11F FedEx |
| | | | |
| --- | --- | --- | --- |
| | | | |
| N512AS - B737-890 Alaska | N556AS - B737-890 Alaska | N559AS - B737-890 Alaska | N560AS - B737-890 Alaska |
| | | | |
| --- | --- | --- | --- |
| | | | |
| N567UW - A321-231 US Airways | N607CZ - Embraer175 Delta Connection | N612AS - B737-790 Alaska | N633DL - B757-232 Delta |
| | | | |
| --- | --- | --- | --- |
| | | | |
| N754AS - B737-4Q8 Alaska | N650AW - A320-232 US Airways | N805NW - A330-323 Delta | N827UA - A319-131 United |
| | | | |
| --- | --- | --- | --- |
| | | | |
| N851VA - A320-214 Virgin America | N966AN - B737-823 American Airlines | N3773D - B737-823 Delta | N77261 - B737-824 United |
| | | | |
| --- | --- | --- | --- |
| | | | |
| N127DL - B767-332 Delta | N139DL - B767-323ER Delta | N217AG - CRJ700 Alaska (Skywest) | N416MC - B747-47UF Polar Cargo |
| | | | |
| --- | --- | --- | --- |
| | | | |
| N306AS - B737-990ER Alaska | N370FE - DC10F FedEx - SEA | N413UA - A320-232 United | N414QX - Dash8-400 Alaska Horizon |
| | | | |
| --- | --- | --- | --- |
| | | | |
| N452QX - Dash8-400 Alaska Horizon | N569AS - B737-890 Alaska | N713AS - B737-490 Alaska | N864DA - B777-232 Delta |
| | | | |
| --- | --- | --- | --- |
| | | | |
| N557AS - B737-890 Alaska | N403QX - Dash8-400 Alaska Horizon | N895FE - Cessna 208B FedEx | N316AA - B767-223CF ABX Air Cargo |
| | | | |
| --- | --- | --- | --- |
| | | | |
| B-6089 - A330-243 China Eastern | D-AIGP - A340-313 Lufthansa | | |
© Cédric Valence - www.flyfan.be - 2014©